ASSOCIATION OF STATE AND TERRITORIAL HEALTH OFFICIALS
Register

Non-member - Free!
ALI Cohort 2 - Free!
S/THOs and Executive Team - Free!
ASTHO Staff - Free!
Board of Directors - Free!
Senior Deputies - Free!
ASTHO has collaborated with experts from Kansas Public Schools, the North Carolina Department of Health and Human Services, Stanford University, the Colorado Department of Public Health and Environment, the Minnesota Department of Health, The Tobacco Control Network (TCN), and the CDC Office on Smoking and Health (OSH) to discuss strategies to reduce JUUL use in schools. This culmination of information is shared via recorded panel session, a brief report, and two short learning videos.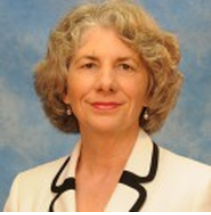 Sally Herndon
Head of North Carolina Tobacco Prevention and Control Branch
Sally Herndon has been a leader in NC public health's efforts in tobacco prevention and control since 1991. Responsibilities include management of the Tobacco Prevention and Control Branch and coordination of evidence-based tobacco prevention and control in North Carolina. She helped build support for the 2010 law that makes all N.C. restaurants and bars smoke-free and worked with state and local partners to successfully implement the new law. Sally is Past Chair of the national Tobacco Control Network, 2011-2013. She worked in health promotion/disease prevention in Maine (1980-86). Her education and training include a BA in Psychology and Physiology from UNC Chapel Hill and an MPH from the Department of Health Behavior School of Public Health, University of North Carolina with a focus on policy and program planning. She was a Fellow, NC State University's Natural Resources Leadership Institute: Resolving Conflict through Leadership in 1997; and a Fellow in theAdvocacy Institute Leadership Program, 1999. She is part of the leadership team of the Duke-UNC Certified Tobacco Treatment Specialist Program, which is nationally accredited. Her ongoing work involves working with state, regional and local partners to 1) reduce tobacco use by young people; 2) eliminate exposure to secondhand smoke; 3) help promote evidence-based tobacco treatment and help all tobacco users quit; and 3) eliminate tobacco-attributable health disparities.
$i++ ?>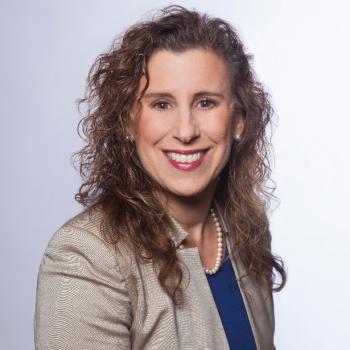 Dr. Bonnie Halpern-Felsher
Stanford University Professor
Dr. Bonnie Halpern-Felsher PhD, is a Professor in the Division of Adolescent Medicine, Department of Pediatrics, Stanford University. As a developmental psychologist with additional training in adolescent and young adult health, her research has focused on social, environmental, cognitive and psychosocial factors involved in health-related decision-making, perceptions of risk and vulnerability, health communication, and risk behavior. Funded by the NIH and many foundations, her research has focused on understanding and reducing adolescent tobacco use, alcohol and marijuana use, and risky sexual behavior. She is a core member in the UCSF Center for Tobacco Control Research and Education, a Co-Project Leader/Co-PI for the NIH and FDA-funded UCSF Tobacco Center of Regulatory Science (TCORS), and a Co-PI for the new UC Merced Cannabis and Nicotine Policy Center. Dr. Halpern-Felsher's research and committee work and her over 100 publications have been instrumental in setting policy at the local, state, and national level. She has served as a consultant to a number of community-based adolescent health promotion programs and has been an active member on several national campaigns to understand and reduce adolescent risk behavior. She has also served on six Institute of Medicine committees, and contributed to three Surgeon General Reports, all focused on reducing adolescent risk behavior and promoting health. She is the founder and executive director of the Stanford Tobacco Prevention Toolkit.
$i++ ?>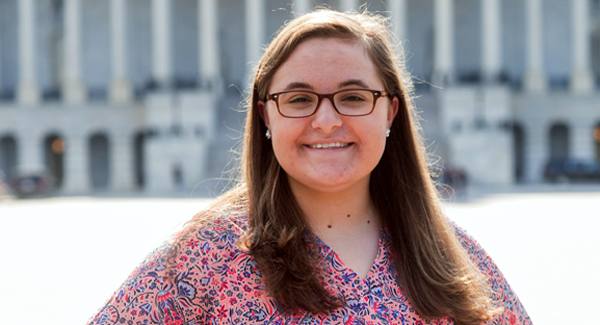 Hailey Kisner
Emporia State University Student
Hailey Kisner is a recent graduate from Hutchinson High School in Hutchinson, KS and will be an incoming freshman at Emporia State University in Emporia, KS where she will study elementary education. Hailey has been involved in tobacco prevention for the past 5 years and has been active at the local, state, and national level. Recently, Hailey was named Taking Down Tobacco Trainer of the Year by the Campaign for Tobacco-Free Kids for her work on tobacco/e-cigarette prevention among her peers. In 2018, Hailey was also identified as the National Youth Ambassador for Kansas by the Campaign for Tobacco-Free Kids as well. Hailey has also contributed to several policy changes in her community, like getting smoking areas at the Kansas State Fair and getting e-cigarettes included in her city's Clean Air Indoor Ordinance. For the past three years, Hailey has also been president and intern at Resist, Kansas's tobacco prevention youth council, where she has most recently worked on a back-to-school campaign called Keeping JUULs Out of Schools.
$i++ ?>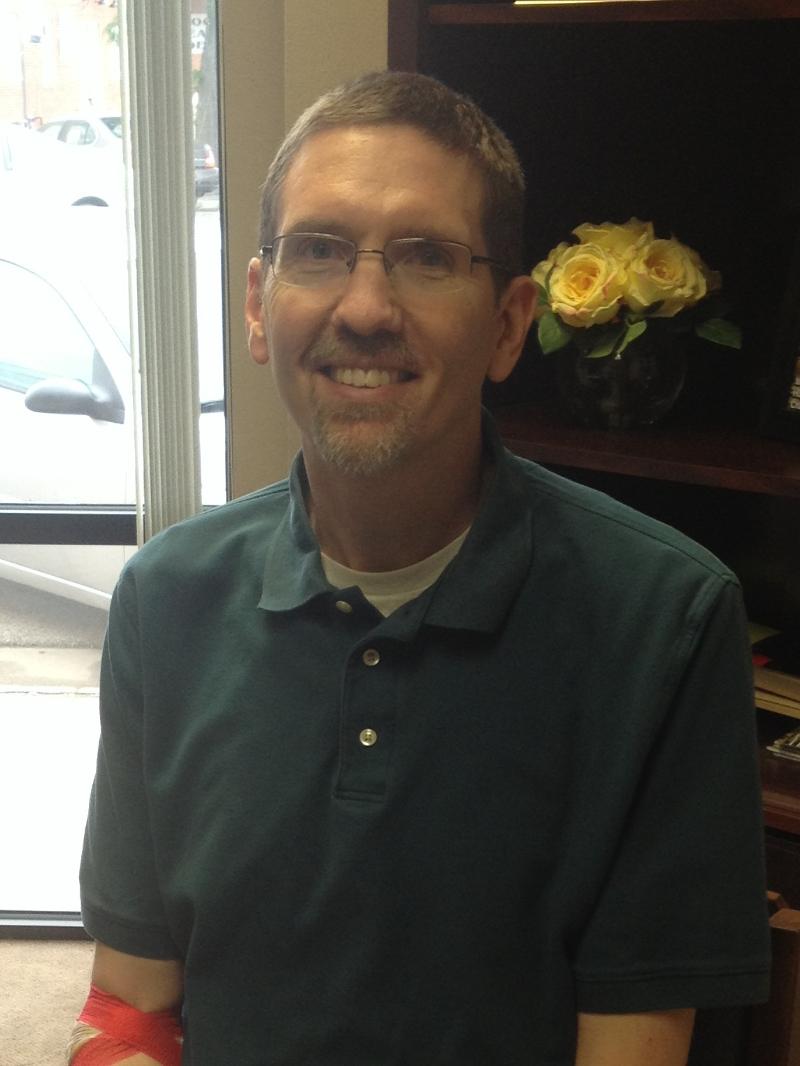 Rick Kraus
Assistant Superintendent of Human Resources
Rick Kraus is in his 30th year of public education and 15th as Human Resources Director of Hutchinson Public Schools. He began his career as a high school math teacher in Emporia, KS where he stayed for five years. Upon his move to Hutchinson Rick taught math for 1 year before becoming an assistant principal at Hutch High, a role he held until his move to central office. He is now in his 7th year of also serving as the district's assistant superintendent.
$i++ ?>
Luci Longoria
Manager of the Oregon Tobacco Prevention and Education Program
Luci Longoria, MPH, is the Manager of the Oregon Tobacco Prevention and Education Program within the Health Promotion and Chronic Disease Prevention Section (HPCDP) of the Oregon Public Health Division. She leads a team of committed public health professionals that administer evidence-based, data-driven population health policy interventions to help all Oregonians be tobacco free, move more, eat better and take charge of their health. She coordinates initiatives for organizational development in support of evidence-based, data-driven public health program and systems alignment, integration, and health system transformation. Her responsibilities include direction and oversight for chronic disease state and federal budgeting, staffing, strategic planning, grant writing and program evaluation.
$i++ ?>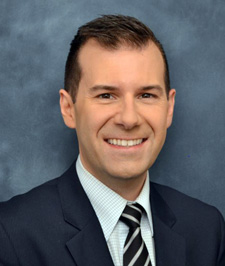 Dr. Brian King
Deputy Director for Research Translation in the Office on Smoking and Health (OSH)
Brian King, PhD, MPH, is the Deputy Director for Research Translation in the Office on Smoking and Health (OSH) within the National Center for Chronic Disease Prevention and Health Promotion at the Centers for Disease Control and Prevention (CDC). In this capacity, he is responsible for providing scientific leadership and technical expertise to CDC/OSH, the lead federal agency for comprehensive tobacco prevention and control. Dr. King joined the CDC in 2010 as an Epidemic Intelligence Service Officer, before which he worked as a Research Affiliate in the Division of Cancer Prevention and Population Sciences at Roswell Park Cancer Institute in Buffalo, New York. During his time at Roswell Park, his primary research focus related to tobacco prevention and control.
Dr. King has worked for over a decade to provide sound scientific evidence to inform tobacco control policy and to effectively communicate this information to key stakeholders, including decision makers, the media, and the general public. He has authored or co-authored over 100 peer-reviewed scientific articles pertaining to tobacco prevention and control, was a contributing author to the 50th Anniversary Surgeon General's Report on Smoking and Health, was the lead author of CDC's 2014 update to the evidence-based state guide, "Best Practices for Comprehensive Tobacco Control Programs," and was the senior associate editor of the 2016 Surgeon General's Report, "E-cigarette Use Among Youth and Young Adults."
Dr. King holds a PhD and MPH in Epidemiology from the State University of New York at Buffalo.
$i++ ?>
Key:
Complete
Next
Failed
Available
Locked